Start your Proximity marketing
With Whats-OUT you can run proximity marketing campaigns with Geofences and Beacons
Automatic in-store experience with beacons
43% of loyalty members leave their physical cards home when they go shopping. On top of that, 40% of members forget that theyre even part of a loyalty program! Push proximity geo-fenced messages with beacons to remind customers to use their mobile loyalty cards during their checkouts.
Notifications Scenarios
Add your marketing scenarios
Scenarios are used to decide what happens when users of your app enter or leave a region or GeoFence or beacon area. You can add your marketing messages in multiple languages, and decide if you want to go beyond a notification and show them a web site, coupon, image, template or an app. You decide on how often a user is engaged, and on which dates and days.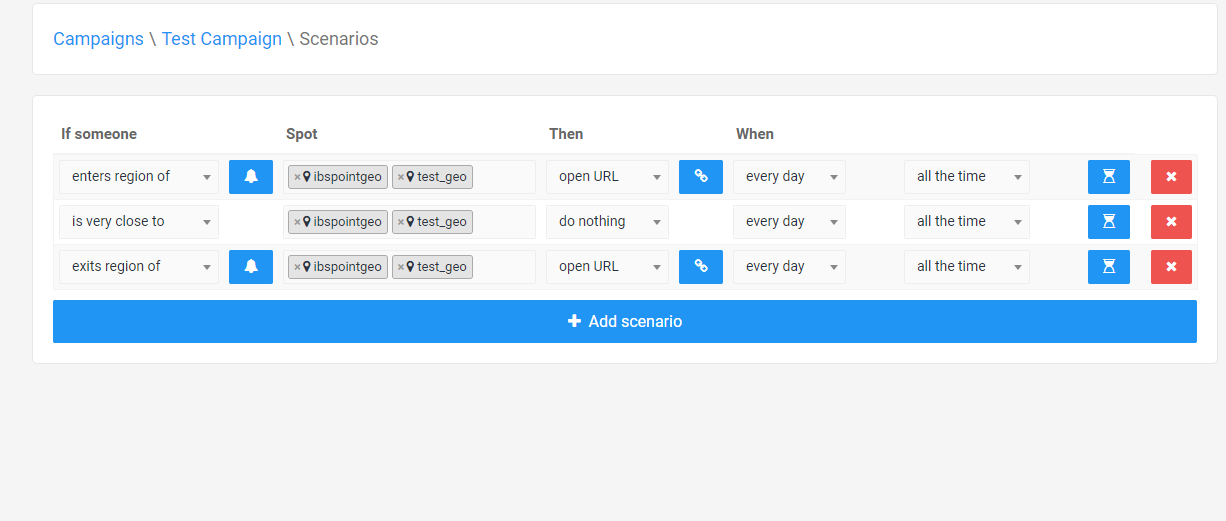 Publish your Offers, Deals and Coupons, List your Products and Offerings and get more business and return customers
Comprehensive offers and deals section with measurement tools for ROI, Competitive advantage and overall customer lifetime value. With our products and offerings section, you can also add your products, services and other offerings inside your mini app. You can ad your offerings and group them into categories. You can also link your online store site and/or your business mobile application. If you currently have a web site to sell your products or services, just add it here, and it will be linked from the APP. You can also, add the links for your business app in the app and play stores to get more app installs.
Encourage purchases using digital coupons
Sure, you can mail coupons or ask customers to print them out, but mobile coupons can do a lot more: notify customers when coupons are about to expire and send reminders when customers are near your store.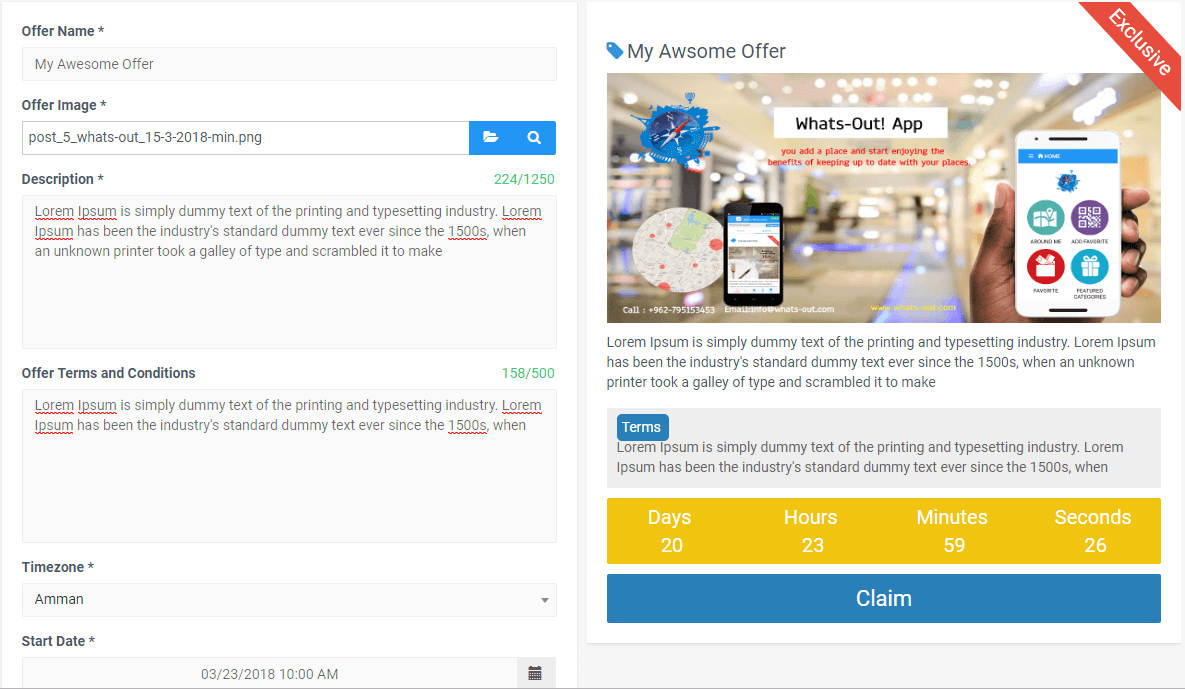 Deals and more
Add your Offers and Deals
Create your offers, add images, description, more. You can have time based offers or ongoing offers without any time limitation, single or multi use offers, quantity based offers, and exclusive offers options. Exclusive offers to Whats-OUT encourage your users to download and keep the APP allowing you direct access to the users in the future.
Whats-OUT LoyaCard System
Run a complete digital loyalty program using our state of the art mobile based loyalty solutions
LoyaCard offers multiple loyalty programs
Checkout the various loyalty programs that you can run with Whats-OUT
01 Loyalty Program
Stamp/Punch Card Programs
Our most popular program for building loyalty for your business due to its simplicity.

Stamps are issued for each transaction, whether it be based on a purchase, visit or another action.
Ideal for situations where the transaction is based around the repeatable purchase of a product, service or action.

Examples: coffee, burger, car wash, a class, massage, hair cut, visitation. .
05 Loyalty Program
Pre-Paid Cards
Reward your customers for paying up-front!
Collect payment and issue Stamps to your customers along the way.
Multiple application in Food & Beverage, Health & Fitness and Recreation businesses to name a few...

Examples include pre-paid meal cards, bus rides, amusement park rides, lessons , fitness visits, equipment rentals, theatre or cinema tickets, and many more...